Characteristic Test(Mechanical Characteristic)
In this test, mechanical characteristic such as the pressure required to burst a sheet and the durability of sheet when it is bent repeatedly are investigated.
Universal tension test
The maximum load and elongation of a rectangular test piece in a given shape (15 mm in width) when a tensional force is applied to it until it breaks are investigated. These are measured using a universal tension tester and are one of the basic physical properties of sheets.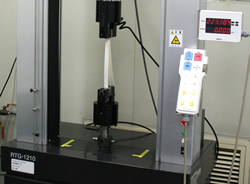 Burst strength test
The burst strength of sheets is investigated. The pressure required to burst a sheet when vertical pressure is applied to a given area of the sheet surface with the periphery secured is measured.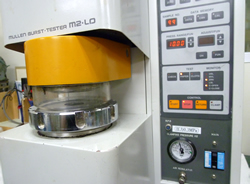 Tearing strength test
The resistance generated when a sheet is torn is investigated. We measure this force using an Elmendorf tearing tester.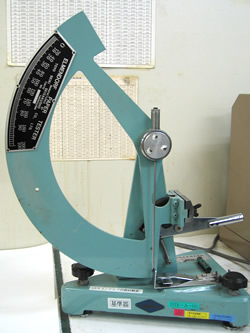 Folding endurance test
The durability of a sheet when bent repeatedly in the tension state is investigated. We measure this durability using an MIT-type fold tester.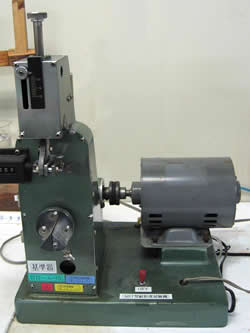 Stiffness test
The flexing life of paperboard is investigated. Soft paper, such as tissue, cannot be tested. We use a Gurley-type stiffness tester for measurements.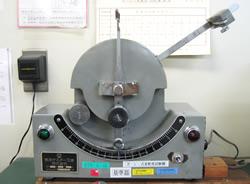 Ring crush test
In this test, the buckling strength of a sheet is investigated. The compressive strength of the sheet used for the base paper for corrugated board and honeycomb application is measured using a ring rush tester.