100 Years of History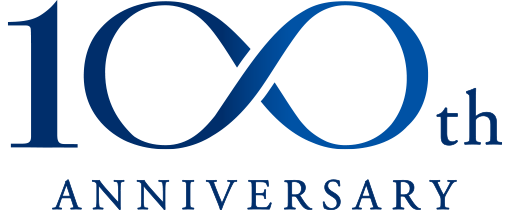 Creating convenient and comfortable life and culture, As a historic company
We have thoughts, aspirations, and techniques that have been cultivated over a long history,
and with our company policy, including our "Management Philosophy" that defines our mission, goals, and direction as our unshakable axis and values We will continue to believe that "There is nothing paper can't do. We will create paper that surpasses paper. As a manufacturer of cutting-edge functional materials, we aim to become the world's No. 1 company in the functional paper market with one-of-a-kind products that only we can produce.

1916-1959
Shifting from indigo to Japanese and special paper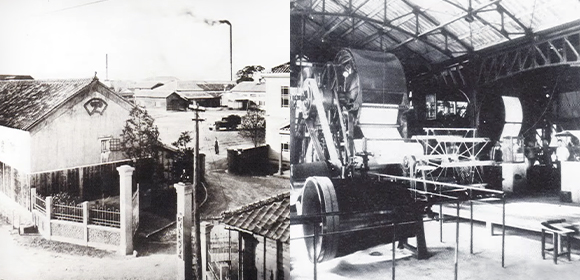 In 1916, Awa Paper Mfg. was established as the first machine-made Japanese paper manufacturer with support from major business leaders in Tokushima centering on the indigo business, which was a major local industry. We promoted the development of Japanese paper applications while producing thin paper for Japanese writing and tissue paper.
As it is said that "paper is a barometer of culture," paper use was increasing dramatically at that time, and it was too difficult to make a large amount of paper by hand. Shifting to mechanical papermaking enabled us to supply paper with stable quality at low prices. As a result, machine-made paper has gained wide acceptance.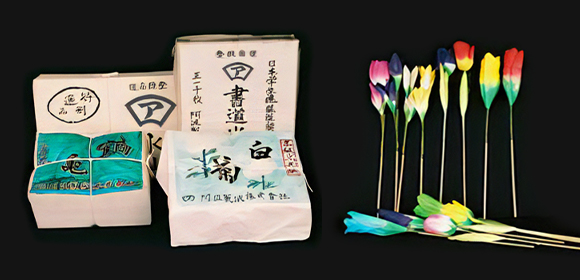 After the Pacific War, there was a change in the environment in that our lifestyle was Westernized and the Japanese paper business declined, although it had been expanding satisfactorily until then.
In such a situation, we received an inquiry from a chemical manufacturer about base paper for celluloid.
We believed that the niche market for special paper, which was neither Japanese paper nor general paper, was the way we lived and had the potential of success, and we introduced new technologies for manufacturing cotton linter pulp to start the development and production of special paper, including base paper for celluloid.
After that in order to enhance the development of applications of special papers using cotton linters, we developed special paper as base papers for parchment and bakelite after a process of trial and error and then transformed our business from the Japanese paper business to the special paper business.
1960–2021
Shifting our core business to high performance special papers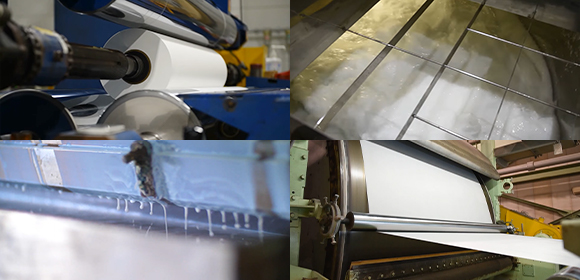 After transforming the core business from the Japanese paper business to the special paper business, Awa Paper Mfg. accepted the challenge of manufacturing using leading-edge papermaking technologies.
With no fear of risk in order to realize paper that exceeds paper that could not be achieved by conventional papermaking technologies, Awa paper takes advantage of proprietary papermaking technologies and diverse information on materials cultivated through the manufacture of Japanese paper over the years using sophisticated chemicals and new materials created by the petrochemical industry.
As a result, we succeeded in creating special paper for household products, building materials, and electric markets: base paper for mosquito-repellent mats, non-flammable paper for building materials, and base paper for separators for storage batteries.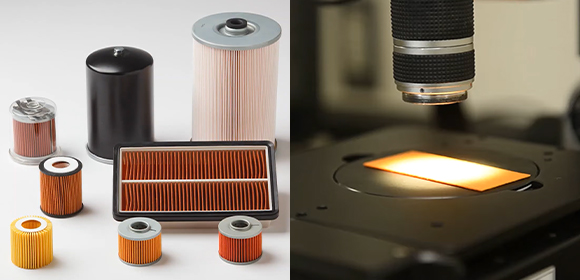 Furthermore, in order to meet the high functional requirements of filters for engines, separation membrane support medium paper, base paper for friction materials for clutch plates, and the cutting-edge growth industry, we evolved our business into the development of high-performance special paper for our present core products by making a prior investment in resin impregnation and hot-pressing equipment to use advanced processing technologies.
The high-performance special paper is useful in the automotive and water processing industries as global products that contribute to the resolution of environmental problems of air and water pollution.
2022-
Creating paper that can contribute to society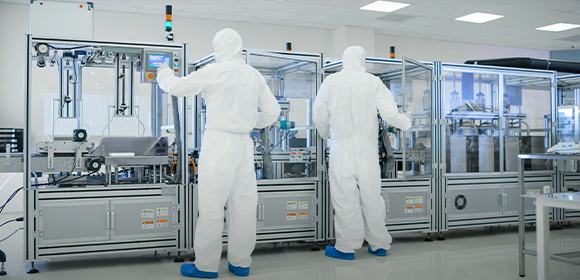 Our lives are also built on coexistence with nature through the use of natural energy resources of coal, petroleum, and natural gas.
However, an increase in fossil fuel use due to the increase in the global population has an influence on the global environment. We have to become aware of this situation and protect the privileged natural environment of the Earth by any means.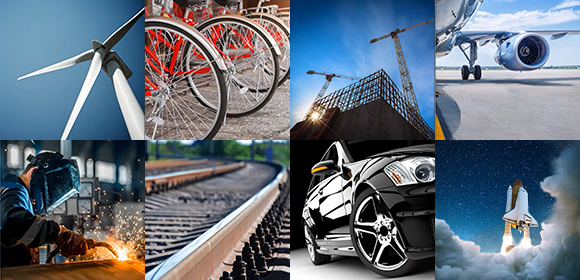 For this purpose, we strive for the realization of a sustainable recycling society by developing functional materials for our current core products and by developing renewable biomass resources, inexhaustible solar energy sources, and unused marine resources.
In order to solve the universal issues of air pollution, water pollution, and energy problems, we work on the development of functional materials using Awa Paper core technologies, and we will continue to contribute to the future society through the development and manufacture of products meeting new market needs aimed at harmony with the environment.
History of AWA Products
1916

-

1960

Japanese writing paper, tissue paper (machine-made Japanese paper)
1950

-

1966

Base paper for celluloid
1959

-

1971

Base paper for decorative sheets
1959

-

1975

Parchment paper
1959

-

2009

Base paper for mosquito-repellent mat, base paper for coasters (thick special paper)
1959

-

Base paper for separators for lead batteries
1960

-

Heat-resistant cushion paper
1961

-

Filter for engines
1968

-

1995

Base paper for building materials (incombustible and non-flammable wallpaper, etc.)
1971

-

Base paper for gaskets
(material may change)
1982

-

Separation membrane support medium paper
1982

-

PURELY (polyester sheet)
1982

-

ALT (polyolefin sheet)
1987

-

2005

Base paper for non-flammable honeycomb
1988

-

Base paper for friction materials for clutch plates
1989

-

Base paper for building materials (inorganic fiber) (core for tile carpet, etc.)
1990

-

VOC adsorption sheet
1997

-

Filter for wire cut
2007

-

Nanowoven (nano coat filter media)
2010

-

M-fine (micro filter)
2010

-

CARMIX (heat radiation fin)