Message from the President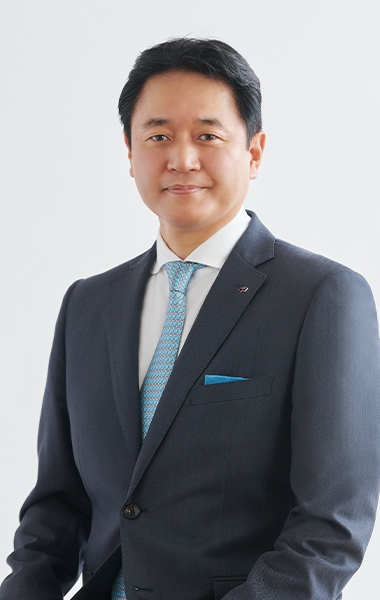 Awa Paper Mfg. pursues papers' potential.
In 1916, Awa Paper Mfg. was established as the first machine-made Japanese paper manufacturer in Tokushima with support from indigo merchants and other business leaders in Tokushima. Since then, we have continuously developed and evolved as the 1st class special and functional paper materials manufacturer in full respect of the traditional skill and technology and the sense of the possibilities of paper. Whenever we have subjects and issues to solve, we have been getting lessons learned from them and growing up along with the market and customers. We deeply appreciate that this is the result of your warm support and guidance.
We have firstly developed raw materials for Japanese paper "Washi", such as the paper mulberry and the mitsumata plant, and then developed special paper made mostly from non-wood fibers called cotton linters (cottonseed), to successfully commercialize the better and various applications In addition, we have continuously conducted research and development on a wide variety of raw materials in the pursuit of the creation of high added value and the improvement of quality of the functional materials. As a result, through joint development collaboration with customers in many fields, we have succeeded in the innovation of new, breakthrough and out-of-box paper materials in the field of special and functional paper. We will continue R&D endlessly to foster our unique papermaking and processing technologies contributive to the better life and world.
Regarding our production sites, we have associated with technical cooperation partners in Japan and China in addition to Thai United Awapaper Co., Ltd., in Thailand for the establishment of the optimized logistics to supply the best products to customers As our corporate philosophy, we will do our best to meet the world's needs while fulfilling our social responsibility as a joint development manufacturer of functional and special materials making use of the properties of materials as well as an environmentally friendly global company.
We wish to sustainably develop and grow up as a more reliable partner with you and are looking forward to working with you in the near future.