Environmental Response
Green Procurement Standards
Based on our management principles, we will provide products with low environmental impact and work to realize a sustainable society. To do that, we believe it is necessary to deepen mutual understanding and strengthen relationships with our suppliers, hence have prepared the Awa Paper & Technological Company, Inc. Green Procurement Standards.
FSC® Certification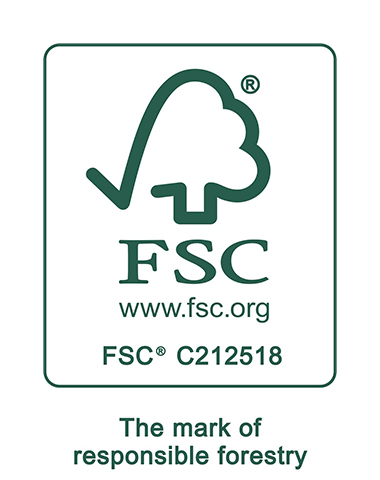 Awa Paper Mfg Co.,Ltd. has acquired FSC Certification(Chain of Custody Certification) on 4th December 2014.
FSC Certification is the certification scheme set by global institution FSC(Forest Stewardship Council®),ensuring that the products are environmentally appropriate, socially beneficial, economically viable, and made from properly controlled wood.
We, a large consumer of wood pulp for one of raw materials in paper manufacturing, will patronize proper forest management by acquisition of FSC Certification. We will maintain involvement in dedication to environmental protection.
Our acquisition of FSC Certification has enabled us to comply with the needs of our clients who are examining handling FSC Certified products.
[Certification Types] COC Certification
[Registered Number] SA-COC-004576
Policy statement including FSC core labor requirements
Prohibition of child labor
We prohibit the labor of children under the minimum age for employment as stipulated by the laws and regulations of each country and region.
Elimination of forced and compulsory labor
We eliminate unfair labor and forced labor against one's will in any form of employment.
Elimination of discrimination in respect of occupation and employment
We respect fundamental human rights and eliminate discrimination and harassment in respect of occupation and employment.
Respect for freedom of association and the right to collective bargaining
We will respect freedom of association and the right to participate in collective bargaining.
People-friendly eco office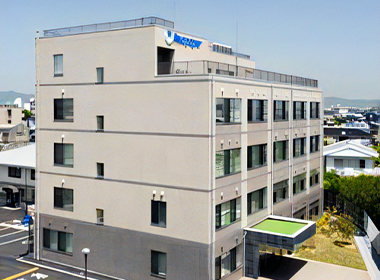 As part of the measures to address global warming and energy conservation, we worked on further energy conservation due to the optimum layout of lighting fixtures to realize an office with superior functionality in accordance with the move of the main building of our head office.
[Equipment overview]
We achieved 30% better energy conservation by changing all lighting fixtures to LED compared to conventional lights.
The lights at the entrance on the first floor and the aisles on each floor are turned on by motion sensors.
The solar power generation device (10 kWh) installed on the roof displays the power generation status on a liquid crystal panel and generates approximately 1,500 kW per month.
We have a garden on the roof as a rooftop green space.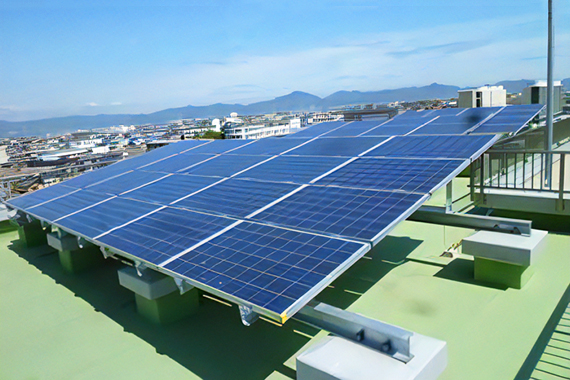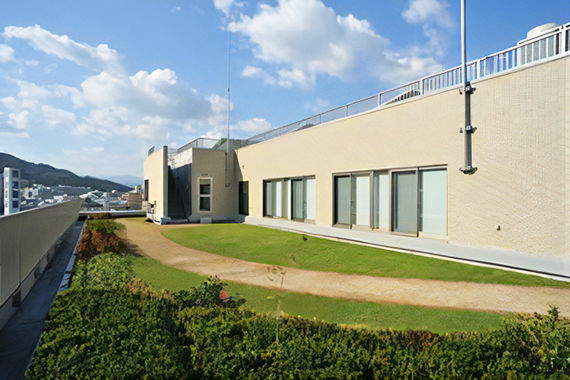 Reuse of the sludge generated from effluent treatment facilities
The wastewater containing waste textiles, resins and chemicals generated in the paper making process is delivered to effluent treatment facilities. In general, the sludge generated there used to be wound up in a landfill as industrial waste. Currently, it is reused as a raw material for cement and solid fuel through intermediate processors.
Approach to the development of environmentally-friendly products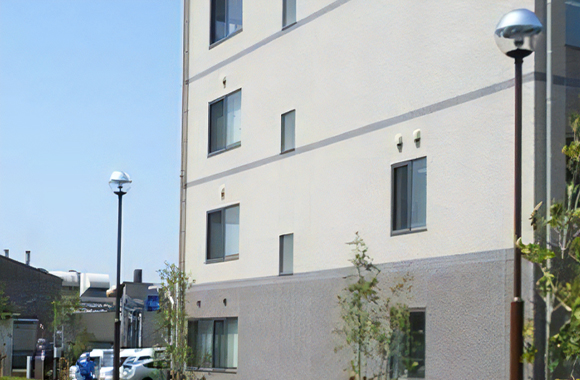 In product development, we take environmental impacts into consideration from various aspects such as raw material selection, water discharge, product function and use application, etc.
Recently, we developed a heat radiation fin made of paper used in the radiator of LED lights, which is closely watched as an item realizing energy conservation.