Meerschaum Sheet
About Our Products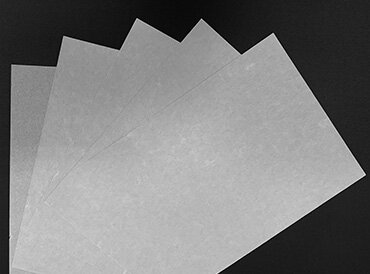 Sepiolite paper is a product that carries sepiolite powder.
Applications and Achievements
Used as deodorizing sheets for wardrobes, shoe boxes, and cupboards.
Features
Excellent adsorption and resolution of formaldehyde, a causative agent of sick building syndrome. The sheet form is easy to process and handle. By selecting the inorganic powder to be supported, we can design and propose sheets that match the substance to be adsorbed.